Leader émergent du secteur, Volla Phone 22 a mis en place un système plus sûr que celui de Google et Apple. Créé en Allemagne, le Volla Phone 22 associe une interface utilisateur intelligente et minimaliste à des performances élevées. La plateforme a été témoin du succès du crowdfunding sur Kickstarter avec 1000 % de l'objectif de financement.
[more]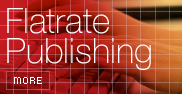 Free publishing of limited news hosted permanently on newsfox. Submit releases and have them appeared on newsfox and search engines.
Flat rate: 750 Euro per year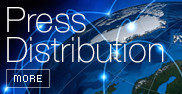 Distribute your press releases in realtime to more than 250.000 journalists, decision makers, investors and PR professionals and more than 60.000 financial experts via pressetext and its news distribution partners throughout Europe, the Americas and Asia.
Single relase from 330 Euro
Packages from 2.400 Euro