Montana Aerospace, société à haute intégration verticale et leader dans la fabrication de composants de système et sous-ensembles complexes pour l'industrie aéronautique, la filière de l'e-mobilité et de l'énergie, a mené à bien l'acquisition de Cefival, société française experte en extrusion de titane.
[more]
SCIENCE TOP STORY
Wed, 2021-04-21 - 18:00
The multi-talented artist will exhibit his digital art in Barcelona from 2 to 7 May 2021
ADD-ON TO THE BARCELONA PRESS RELEASE. Since this exhibition was postponed more than one year because of the corona crisis, the content of the press-release is not up-to-date. Since then, many things have happened in the world. Lode was indeed selected a Semi-Finalist at the ARTBOX.PROJECT Barcelona 1.0 exhibition, originally planned for March 2020. But in the summer of 2020, Lode has been selected Finalist with his art work titled: 'Bull Thistle' at the Swiss Art Expo or ARTBOX.PROJECT Zürich 2.0, August 22-24, 2020 at the Zürich Hauptbahnhof. A catalogue was published for this event: 'Lode Coen - Flowers'. In addition Lode Coen was a second time selected a Finalist with his art work 'Secret Science of the Alchemical Rose' at the ARTBOX.PROJECT World 1.0, from January 4 - April 30, 2021 in the ArtBox Gallery in Zürich. Another catalogue was published for this ArtBox World event called: 'Lode Coen - Amaryllis'. A 2021 Lode Coen Art Calendar and all three catalogues (Barcelona, Zürich and World) were published and are for sale via ArtBox Publishing (see link below). A selection of his art is for sale on Artsy.net. Lode also built a virtual art gallery, called 'Ecstasy of Flowers' in Kunstmatrix: https://artspaces.kunstmatrix.com/en/exhibition/4632559/lode-coen-flowers-of-ecstasy
SCIENCE
1
2
3
4
5
6
7
…
81
82
Next »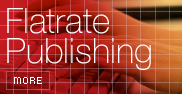 Free publishing of limited news hosted permanently on newsfox. Submit releases and have them appeared on newsfox and search engines.
Flat rate: 750 Euro per year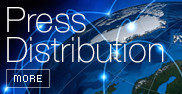 Distribute your press releases in realtime to more than 250.000 journalists, decision makers, investors and PR professionals and more than 60.000 financial experts via pressetext and its news distribution partners throughout Europe, the Americas and Asia.
Single relase from 330 Euro
Packages from 2.400 Euro