BUSINESS TOP STORY
Thu, 2018-09-27 - 10:05
German specialist for high-end air cleaning devices expanding Dexwet product portfolio
Dexwet Holdings Corporation, parent company of Austro-American filter manufacturer dexwet International AG, announces the takeover of the German air purification equipment manufacturer Aludo GmbH. Aludo CEO Lothar Schneider is designated as the new Chief Technical Officer (CTO) on the board of the holding. The acquisition was closed on September 26. Aludo shall remain as a high-end brand with Dexwet inside®.
BUSINESS
1
2
3
4
5
6
7
…
107
108
Next »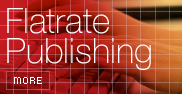 Free publishing of limited news hosted permanently on newsfox. Submit releases and have them appeared on newsfox and search engines.
Flat rate: 750 Euro per year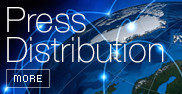 Distribute your press releases in realtime to more than 250.000 journalists, decision makers, investors and PR professionals and more than 60.000 financial experts via pressetext and its news distribution partners throughout Europe, the Americas and Asia.
Single relase from 330 Euro
Packages from 2.400 Euro