Just in time for April 1, ChatGPT is now mixing up the Austrian music market: Today, the AI song "Best in the Game" was released - an English hip-hop number by Viennese neo-artist "10x", written with the help of ChatGPT. The single was produced by the new Viennese music label Venionaire Rhythm Labs of the investment company Venionaire Capital and sees itself as a declaration of love to the startup scene. Available now on Spotify, YouTube as well as numerous social media platforms - and soon on the blockchain platform TokenTraxx on Web3. Does the ChatGPT song have chart potential? It's best to listen to it now
[more]
SCIENCE TOP STORY
Wed, 2023-03-01 - 11:00
We are delighted to announce the start of the ARTBOXY exhibitions of March 2023 in our partner galleries worldwide. This month, we are showcasing exceptional artworks from more than 15 different countries, highlighting the diversity and richness of contemporary art across the globe.
SCIENCE
1
2
3
4
5
6
7
…
87
88
Next »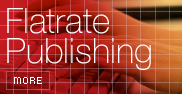 Free publishing of limited news hosted permanently on newsfox. Submit releases and have them appeared on newsfox and search engines.
Flat rate: 750 Euro per year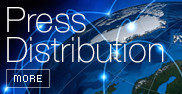 Distribute your press releases in realtime to more than 250.000 journalists, decision makers, investors and PR professionals and more than 60.000 financial experts via pressetext and its news distribution partners throughout Europe, the Americas and Asia.
Single relase from 330 Euro
Packages from 2.400 Euro