The German artist and actress Caroline Rapp will join this year's SWISSARTEXPO from August 24 to 28 with a selection of her astonishing artworks in the heart of Zurich's Main station hall.
[more]
BUSINESS TOP STORY
Tue, 2022-08-02 - 10:00
Despite a volatile economic situation, Austrian heat treatment plant manufacturer AICHELIN is optimistic about the future. This is due not only to numerous incoming orders in the area of new plants, but also to the increased demand for rebuilds and maintenance.
BUSINESS
1
2
3
4
5
6
7
…
113
114
Next »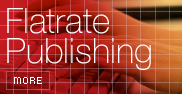 Free publishing of limited news hosted permanently on newsfox. Submit releases and have them appeared on newsfox and search engines.
Flat rate: 750 Euro per year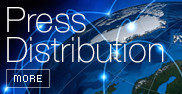 Distribute your press releases in realtime to more than 250.000 journalists, decision makers, investors and PR professionals and more than 60.000 financial experts via pressetext and its news distribution partners throughout Europe, the Americas and Asia.
Single relase from 330 Euro
Packages from 2.400 Euro