Montana Aerospace, société à haute intégration verticale et leader dans la fabrication de composants de système et sous-ensembles complexes pour l'industrie aéronautique, la filière de l'e-mobilité et de l'énergie, a mené à bien l'acquisition de Cefival, société française experte en extrusion de titane.
[more]
BUSINESS TOP STORY
Thu, 2021-04-29 - 11:15
Franco-Swiss entrepreneur is setting new standards for reusable masks of PET recycled fabrics
The Basel-born company founder Sophie Chiquet has been creating, developing and producing uniforms and workwear for more than 20 years. At the outbreak of the pandemic, she immediately anticipated that the countless disposable masks could mean disaster for the oceans. Therefore, the innovative textile entrepreneur decided without further ado to develop 'Protective Clothing' alongside 'Corporate Fashion' and started to produce reusable fabric barrier masks. In close cooperation with experts from the science and medical sectors, the pioneer is now launching the third generation of washable fabric masks. These are antiviral-treated, hydrophobically coated and certified according to AFNOR SPEC S76-001, CWA and OEKO-TEX STANDARD 100. They are not only kind to the environment, but also to the wallet, and with their functional design also serve as a fashion statement.
BUSINESS
1
2
3
4
5
6
7
…
111
112
Next »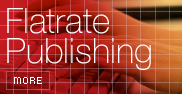 Free publishing of limited news hosted permanently on newsfox. Submit releases and have them appeared on newsfox and search engines.
Flat rate: 750 Euro per year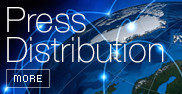 Distribute your press releases in realtime to more than 250.000 journalists, decision makers, investors and PR professionals and more than 60.000 financial experts via pressetext and its news distribution partners throughout Europe, the Americas and Asia.
Single relase from 330 Euro
Packages from 2.400 Euro