Basic Service
Flatrate Publishing (ptp)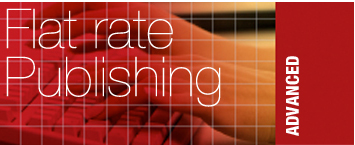 ∎ Free publishing of news without limits hosted permanently on newsfox or pressetext (German Site). Submit releases and have them appeared on newsfox/pressetext website and search engines. Also included: Free publishing of ir-news in German and English via pressetext.adhoc.
∎ News will be pubished wit photos, pdfs and videos embedded. No distribution.
∎ Number of news is not limited. The editorial board will check them before publishing.
Premium Service
Press Distribution (pts)
∎ Publishing and distribute your press releases (unlimited lenght, up to 5 images, pdfs and 1 video embedded) in real time to more than 250.000 journalists, decision makers, investors and PR professionals and more then 60.000 financial experts via pressetext and its news partners throughout Europe, the Americas and Asia.
∎ Have press releases hostet permanently on newsfox/pressetext and appeared on search engines.
∎ Get support to optimize your press releases with editiorial services.