Accredited and internationally established Italian certification company adds key environmental and security certification competencies to leading testing, inspection and certification organisation
[more]
MEDIA TOP STORY
Tue, 2021-08-24 - 09:00
Innovative digital art from Switzerland impresses the crypto art world
The AI Instagram avatar Aya Stellar is launching her first NFT collection. The digital artworks mark a unique entry into the NFT market and extend Aya Stellar's role as a virtual ambassador. The interstellar being, created by the Swiss transmedia company Cosmiq Universe, already has a strong Instagram following.
MEDIA
1
2
…
5
6
7
8
9
..
40
41
Next »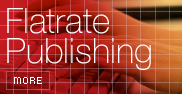 Free publishing of limited news hosted permanently on newsfox. Submit releases and have them appeared on newsfox and search engines.
Flat rate: 750 Euro per year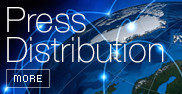 Distribute your press releases in realtime to more than 250.000 journalists, decision makers, investors and PR professionals and more than 60.000 financial experts via pressetext and its news distribution partners throughout Europe, the Americas and Asia.
Single relase from 330 Euro
Packages from 2.400 Euro