Converting individual, passenger and freight traffic of any kind to METALIQ technology frees us from our dependence on oil and is the only realistic way to achieve the Paris climate targets.
[more]
BUSINESS TOP STORY
Mon, 2021-05-10 - 11:15
To maximize investor interest during North American expansion
Dexwet Air Filters (Dexwet), an air filter manufacturing and technology company making Pure Air Filters for use in homes, commercial properties, and custom business applications, is proud to announce that Illinois-based SA Capital Partners will provide the company with investor interest support as Dexwet prepares a major launch into North America. In 2021, Dexwet will introduce its new line of innovative air filters centered on improving human health after many years of success focused on commercial machine health.
BUSINESS
1
2
…
3
4
5
6
7
..
111
112
Next »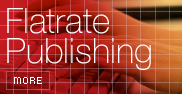 Free publishing of limited news hosted permanently on newsfox. Submit releases and have them appeared on newsfox and search engines.
Flat rate: 750 Euro per year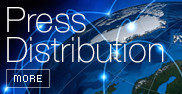 Distribute your press releases in realtime to more than 250.000 journalists, decision makers, investors and PR professionals and more than 60.000 financial experts via pressetext and its news distribution partners throughout Europe, the Americas and Asia.
Single relase from 330 Euro
Packages from 2.400 Euro