Converting individual, passenger and freight traffic of any kind to METALIQ technology frees us from our dependence on oil and is the only realistic way to achieve the Paris climate targets.
[more]
SCIENCE TOP STORY
Fri, 2021-05-07 - 20:00
More than 310 years ago, the development of an unique craft began with the invention of the first European porcelain. As such, it is part of an unique cultural heritage that to this day is expressed in the illustrious history and the world's largest and oldest trove of forms, models, patterns and artwork from all eras and tens of thousands of colour formulas safeguarded in our manufactory's on-site paint laboratory. That said, all of this would be nothing without the skilled manufactory artisans, who, with their unsurpassed craftsmanship, experience and passion, impart each piece of our manufactory porcelain with its unique beauty.
SCIENCE
1
2
3
4
5
6
7
…
81
82
Next »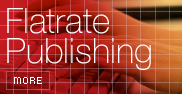 Free publishing of limited news hosted permanently on newsfox. Submit releases and have them appeared on newsfox and search engines.
Flat rate: 750 Euro per year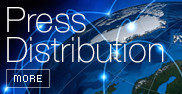 Distribute your press releases in realtime to more than 250.000 journalists, decision makers, investors and PR professionals and more than 60.000 financial experts via pressetext and its news distribution partners throughout Europe, the Americas and Asia.
Single relase from 330 Euro
Packages from 2.400 Euro