Hirschvogel Group, one of the world's largest manufacturers of solid-formed and further refined components made of steel and aluminum, recently commissioned a new heat treatment plant from AICHELIN at its main plant in Denklingen/Upper Bavaria. This fully automatic chamber furnace line is a special beacon in Hirschvogel's decarbonization strategy, as the heating is CO2-neutral.
[more]
SCIENCE TOP STORY
Mon, 2022-08-22 - 15:20
Eram opens exclusive clinic for aesthetic dentistry and medical aesthetics in Zurich
THE ERAM CLINIC, an exclusive clinic for orofacial treatments and medical aesthetics for the mouth and face, will open in the prestigious 'Hochhaus zur Palme' in the city of Zurich at the end of September 2022. THE ERAM CLINIC, founded by the Swiss entrepreneurial couple Zahra Eram and Riccardo Meili, aims to make Zurich a global hub for holistic orofacial treatments and become the leading institute for first-class aesthetic dentistry and medical aesthetics. The multidisciplinary clinic spans three floors and is luxuriously and elegantly furnished. It boasts state-of-the-art treatment facilities and a fully digitalised in-house dental laboratory to manufacture the highest-quality dental prosthetics. THE ERAM CLINIC offers unique 24-hour care and a concierge service for its discerning clientele from Switzerland and abroad, including royal families and international celebrities from the worlds of sport, politics, business, film and show business. The official opening will take place on 20 September 2022 with an exclusive opening event at which numerous prominent guests and well-known personalities from Switzerland and across the globe are expected.
SCIENCE
1
2
3
4
5
6
7
…
87
88
Next »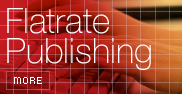 Free publishing of limited news hosted permanently on newsfox. Submit releases and have them appeared on newsfox and search engines.
Flat rate: 750 Euro per year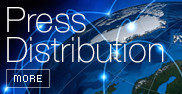 Distribute your press releases in realtime to more than 250.000 journalists, decision makers, investors and PR professionals and more than 60.000 financial experts via pressetext and its news distribution partners throughout Europe, the Americas and Asia.
Single relase from 330 Euro
Packages from 2.400 Euro