NOXMAT GmbH, headquartered in Oederan, Saxony/Germany, is celebrating its successful 30-year company anniversary this year. Founded in 1992, the company has been growing continuously and profitably in a very competitive international environment, while always remaining faithful to its headquarters in Central Saxony. For this, NOXMAT was recently awarded an honorary certificate by the Chemnitz Chamber of Industry and Commerce. In late June, the official ceremony for the 30-year anniversary will take place together with customers, employees, and other market players at the NOXMAT plant in Oederan.
[more]
HIGHTECH TOP STORY
Mon, 2021-12-13 - 09:00
Fossil fuels are nearing extinction. Electrolyzer, a plausible solution?
As we all know, fossil fuels are finite and experts are working tirelessly to find sustainable sources of alternative energy that will fuel the world of tomorrow. Hydrogen gas has been considered a valid option for the past decade since it can be used to generate electricity via fuel cells through a process of turning hydrogen gas into water. The main issue was that hydrogen is mainly sourced from natural gas. Since natural gas is indeed a fossil fuel, it is not sustainable in the long term.
HIGHTECH
1
2
…
3
4
5
6
7
..
45
46
Next »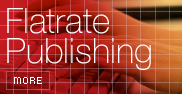 Free publishing of limited news hosted permanently on newsfox. Submit releases and have them appeared on newsfox and search engines.
Flat rate: 750 Euro per year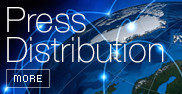 Distribute your press releases in realtime to more than 250.000 journalists, decision makers, investors and PR professionals and more than 60.000 financial experts via pressetext and its news distribution partners throughout Europe, the Americas and Asia.
Single relase from 330 Euro
Packages from 2.400 Euro