Hirschvogel Group, one of the world's largest manufacturers of solid-formed and further refined components made of steel and aluminum, recently commissioned a new heat treatment plant from AICHELIN at its main plant in Denklingen/Upper Bavaria. This fully automatic chamber furnace line is a special beacon in Hirschvogel's decarbonization strategy, as the heating is CO2-neutral.
[more]
HIGHTECH TOP STORY
Mon, 2021-12-13 - 09:00
Fossil fuels are nearing extinction. Electrolyzer, a plausible solution?
As we all know, fossil fuels are finite and experts are working tirelessly to find sustainable sources of alternative energy that will fuel the world of tomorrow. Hydrogen gas has been considered a valid option for the past decade since it can be used to generate electricity via fuel cells through a process of turning hydrogen gas into water. The main issue was that hydrogen is mainly sourced from natural gas. Since natural gas is indeed a fossil fuel, it is not sustainable in the long term.
HIGHTECH
1
2
..
40
41
42
43
44
45
46
Next »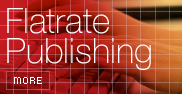 Free publishing of limited news hosted permanently on newsfox. Submit releases and have them appeared on newsfox and search engines.
Flat rate: 750 Euro per year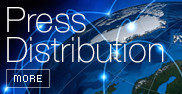 Distribute your press releases in realtime to more than 250.000 journalists, decision makers, investors and PR professionals and more than 60.000 financial experts via pressetext and its news distribution partners throughout Europe, the Americas and Asia.
Single relase from 330 Euro
Packages from 2.400 Euro