Schmack Biogas has been active on the British market with its subsidiary Schmack Biogas UK Ltd. since July. Schmack Biogas UK, in partnership with its project partner Wight Farm Energy LLP, is establishing the first Biogas plant on the Isle of Wight. The plant is configured for an output of five megawatts of gas power, with a 250 kW combined heat and power unit for its own supply.
[more]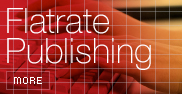 Free publishing of limited news hosted permanently on newsfox. Submit releases and have them appeared on newsfox and search engines.
Flat rate: 750 Euro per year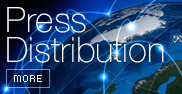 Distribute your press releases in realtime to more than 250.000 journalists, decision makers, investors and PR professionals and more than 60.000 financial experts via pressetext and its news distribution partners throughout Europe, the Americas and Asia.
Single relase from 330 Euro
Packages from 2.400 Euro