The German photographer Anja Kossiwakis announces today that two of her artworks, showing the world-renowned fashion icons Karl Lagerfeld and Lady Gaga, will be exhibited digitally during the Miami Art Week as part of the ARTBOX.PROJECT Miami 2.0. The ARTBOX.PROJECT Miami 2.0 will take place from 2nd to 8th December 2019 in the Eduardo Lira Art Gallery situated right next to the world-renowned Wynwood Walls and the annual Art Basel art fair in Miami Beach.
[more]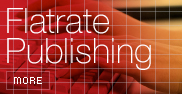 Free publishing of limited news hosted permanently on newsfox. Submit releases and have them appeared on newsfox and search engines.
Flat rate: 750 Euro per year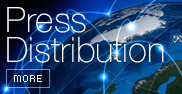 Distribute your press releases in realtime to more than 250.000 journalists, decision makers, investors and PR professionals and more than 60.000 financial experts via pressetext and its news distribution partners throughout Europe, the Americas and Asia.
Single relase from 330 Euro
Packages from 2.400 Euro