´From 20 - 24 August 2020, visitors of the art festivals SWISSARTEXPO will once again experience an enchanting display of creativity, colours and shapes. Artistic talents from all over the world will come together in the SBB Event Hall at Zurich Main Station to form a diverse exhibition of digitally and originally presented works of art. The Italian artist Franco Pasti announced today that he will also be among the exhibitors.
[more]
BUSINESS TOP STORY
Fri, 2020-07-03 - 10:10
TÜV AUSTRIA certifies that EDB's ISMS protects their US 9,225 billion investment portfolio
The rapidly advancing digital transformation holds both opportunities and risks, especially in the banking sector. The Eurasian Development Bank (EDB) has therefore had its information security management system (ISMS) audited and certified according to ISO/IEC 27001:2013. The TÜV AUSTRIA certificate independently confirms that EDB's ISMS effectively protects their US 9,225 billion investment portfolio.
BUSINESS
1
2
3
4
5
6
7
…
110
111
Next »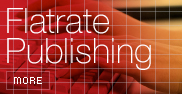 Free publishing of limited news hosted permanently on newsfox. Submit releases and have them appeared on newsfox and search engines.
Flat rate: 750 Euro per year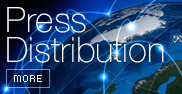 Distribute your press releases in realtime to more than 250.000 journalists, decision makers, investors and PR professionals and more than 60.000 financial experts via pressetext and its news distribution partners throughout Europe, the Americas and Asia.
Single relase from 330 Euro
Packages from 2.400 Euro