Até mesmo os doentes mais idosos podem beneficiar da trombectomia - um método de tratamento cada vez mais importante - após um AVC, contanto que a seleção dos doentes e a avaliação dos riscos sejam cuidadosas. É esta a conclusão de um estudo português, apresentado no 4.º Congresso da Academia Europeia de Neurologia (EAN), em Lisboa.
[more]
MEDIA TOP STORY
Wed, 2018-02-21 - 17:00
100 000 licenses for getAbstract online library from 2016 to 2017
The USD 95,000 project "Más Conocimiento" (More Knowledge), approved by the Ecuadorian government in March 2016, provides an answer to one of Ecuador's greatest challenges: improving education at the secondary and university level. The concept of the project is based on getAbstract, the world's largest online library for summaries of business books and articles, video talks, economic reports and classics. Teachers and high-achieving students from the community of Guayaquil received access to getAbstract already in 2016. In 2017, the project was opened up to faculty and students at four public universities, expanding the number of licenses to 100,000. Guayaquil is the first municipality in Ecuador to use getAbstract to deliver high-quality knowledge, while improving its technological infrastructure and increasing online connectivity for the benefit of its citizens.
MEDIA
1
2
3
4
5
6
7
…
39
40
Next »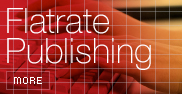 Free publishing of limited news hosted permanently on newsfox. Submit releases and have them appeared on newsfox and search engines.
Flat rate: 750 Euro per year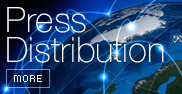 Distribute your press releases in realtime to more than 250.000 journalists, decision makers, investors and PR professionals and more than 60.000 financial experts via pressetext and its news distribution partners throughout Europe, the Americas and Asia.
Single relase from 330 Euro
Packages from 2.400 Euro