´From 20 - 24 August 2020, visitors of the art festivals SWISSARTEXPO will once again experience an enchanting display of creativity, colours and shapes. Artistic talents from all over the world will come together in the SBB Event Hall at Zurich Main Station to form a diverse exhibition of digitally and originally presented works of art. The Italian artist Franco Pasti announced today that he will also be among the exhibitors.
[more]
MEDIA TOP STORY
Thu, 2020-08-13 - 13:05
Technical safety, security and quality drive Facebook, LinkedIn and Instagram in the COVID-19 crisis
Technical safety has long since shed the functional image of legally required testing obligations. Appreciated and sought-after as a competitive factor in tenders, research, development and operations in industry, business, science and society, technical security and quality on the social media channels of the independent Austrian TÜV AUSTRIA Group attract the attention of the online community - additionally strengthened by the COVID-19 pandemic.
MEDIA
1
2
3
4
5
6
7
…
40
41
Next »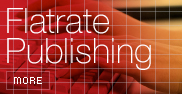 Free publishing of limited news hosted permanently on newsfox. Submit releases and have them appeared on newsfox and search engines.
Flat rate: 750 Euro per year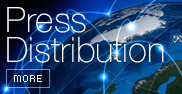 Distribute your press releases in realtime to more than 250.000 journalists, decision makers, investors and PR professionals and more than 60.000 financial experts via pressetext and its news distribution partners throughout Europe, the Americas and Asia.
Single relase from 330 Euro
Packages from 2.400 Euro