SCIENCE TOP STORY
Tue, 2019-01-15 - 14:00
SWISSARTEXPO se une a la montaña de excursión Flumserberg y al fabricante de teleféricos Bartholet
El festival de arte suizo SWISSARTEXPO, que tendrá lugar por primera vez en agosto de 2019 en el Salón de Eventos SBB de la estación central de Zúrich, se unirá a la montaña de excursión Flumserberg y al fabricante suizo de teleféricos Bartholet. En el proyecto de arte "COLOUR THE SWISS MOUNTAINS", las tres empresas se centran en la promoción de artistas con talento y prometedores.
SCIENCE
1
2
3
4
5
6
7
…
66
67
Next »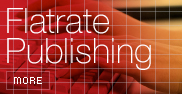 Free publishing of limited news hosted permanently on newsfox. Submit releases and have them appeared on newsfox and search engines.
Flat rate: 750 Euro per year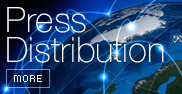 Distribute your press releases in realtime to more than 250.000 journalists, decision makers, investors and PR professionals and more than 60.000 financial experts via pressetext and its news distribution partners throughout Europe, the Americas and Asia.
Single relase from 330 Euro
Packages from 2.400 Euro