SCIENCE TOP STORY
Mon, 2019-09-16 - 16:00
Anneliese Knorr publishes art criticism about Elke Ludwig
The stylistic means in Elke Ludwig's works is the distortion of form, which goes hand in hand with the exaggeration of the characters. The deformation of the real accusation also causes an exaggeration of the theme, so that the exaggeration of spontaneous movements and feelings controls the events in the picture. In addition, there is "much drawing" in her drawings made with a pointed pen or with a round brush and oil paintings. Dense hatchings, which often condense to full black fields. Above all, however, with the application of washed sections. With delicate watercolor tones she brings in a painterly moment and increases the expression, plasticity and spatiality of the picture, thus declaring her claim to be an autonomous work of art! With the oil paint technique she has developed a very special one: She applies oil paint only partly thickly with strong colours, while the background becomes ever softer through a special paint thinner which is applied thinly over only a few figures up to the background and thus achieves the strong tension ratio through the strong colour tone. With this she would also achieve "that her people speak loudly" (and laughed).
SCIENCE
1
2
3
4
5
6
7
…
72
73
Next »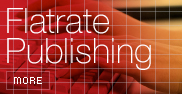 Free publishing of limited news hosted permanently on newsfox. Submit releases and have them appeared on newsfox and search engines.
Flat rate: 750 Euro per year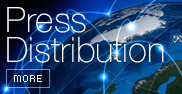 Distribute your press releases in realtime to more than 250.000 journalists, decision makers, investors and PR professionals and more than 60.000 financial experts via pressetext and its news distribution partners throughout Europe, the Americas and Asia.
Single relase from 330 Euro
Packages from 2.400 Euro