SCIENCE TOP STORY
Mon, 2020-02-10 - 14:00
El SWISSARTEXPO tendrá lugar en la Estación Principal de Zurich del 20 al 24 de agosto de 2020
Como el año pasado, el festival de arte SWISSARTEXPO tendrá lugar en la sala de la estación principal de Zurich, que es una de las salas más visitadas de Europa. Del 20 al 24 de agosto de 2020, más de 90 artistas de todo el mundo presentarán sus obras de arte originales al público. Además, los visitantes pueden esperar varias obras de arte presentadas digitalmente, así como un variado programa con diversos eventos relacionados con el arte.
SCIENCE
1
2
3
4
5
6
7
…
75
76
Next »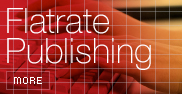 Free publishing of limited news hosted permanently on newsfox. Submit releases and have them appeared on newsfox and search engines.
Flat rate: 750 Euro per year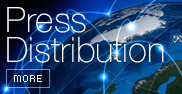 Distribute your press releases in realtime to more than 250.000 journalists, decision makers, investors and PR professionals and more than 60.000 financial experts via pressetext and its news distribution partners throughout Europe, the Americas and Asia.
Single relase from 330 Euro
Packages from 2.400 Euro