BUSINESS TOP STORY
Tue, 2018-02-27 - 10:00
Higher production volumes and lower costs at the new site
The growth plans of Swiss wooden toys producer Scalino are given the green light. In order to meet greater demand and new requirements, the company is relocating the entire production site to Serbia. In this way, the wooden toy expert is responding primarily to the increased demand for products resulting from the expansion of markets in Asia. In addition, there are other synergy effects.
BUSINESS
1
2
..
101
102
103
104
105
106
107
Next »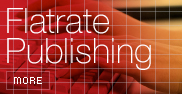 Free publishing of limited news hosted permanently on newsfox. Submit releases and have them appeared on newsfox and search engines.
Flat rate: 750 Euro per year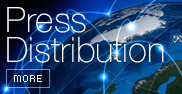 Distribute your press releases in realtime to more than 250.000 journalists, decision makers, investors and PR professionals and more than 60.000 financial experts via pressetext and its news distribution partners throughout Europe, the Americas and Asia.
Single relase from 330 Euro
Packages from 2.400 Euro