HIGHTECH TOP STORY
Thu, 2018-10-11 - 13:45
An innovation has just gone live with great potential to cause a revolution in the consulting business. TIMEPAY.de, an internet service that can be used with any popular browser without any further installations, now makes transparent and legally secure digital processing possible for telephone consultation. The SaaS application is a real innovation without alternatives on the market and has already filed for a patent.
HIGHTECH
1
2
3
4
5
6
7
…
45
46
Next »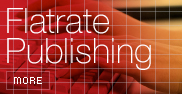 Free publishing of limited news hosted permanently on newsfox. Submit releases and have them appeared on newsfox and search engines.
Flat rate: 750 Euro per year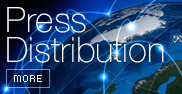 Distribute your press releases in realtime to more than 250.000 journalists, decision makers, investors and PR professionals and more than 60.000 financial experts via pressetext and its news distribution partners throughout Europe, the Americas and Asia.
Single relase from 330 Euro
Packages from 2.400 Euro