BUSINESS TOP STORY
Mon, 2018-09-03 - 13:25
Cast link belt furnace with a length of 80 meters and a weight of 230 tons produced in Austria
Swedish fastener manufacturer BULTEN has commissioned the Austrian heat treatment specialist AICHELIN with the production of a cast link belt furnace for the refinement of high-strength steel screws and nuts. At 80 meters length, the furnace plant has a performance of 2 tons per hour and is scheduled to be shipped by December 2018. It is the second industrial furnace plant for the Swedish Hallstahammar site.
BUSINESS
1
2
…
3
4
5
6
7
..
107
108
Next »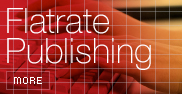 Free publishing of limited news hosted permanently on newsfox. Submit releases and have them appeared on newsfox and search engines.
Flat rate: 750 Euro per year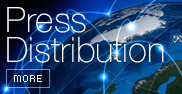 Distribute your press releases in realtime to more than 250.000 journalists, decision makers, investors and PR professionals and more than 60.000 financial experts via pressetext and its news distribution partners throughout Europe, the Americas and Asia.
Single relase from 330 Euro
Packages from 2.400 Euro