La artista austriaca Arthena Maxx anuncia hoy que siete obras de su serie "DIPTYCHON" serán presentadas digitalmente como parte del ARTBOX.PROJECT Zurich 2.0 en el SWISSARTEXPO de la Estación Principal de Zúrich. El SWISSARTEXPO es un festival de arte en el que artistas de todos los géneros se reúnen en una colorida exposición en una de las salas más visitadas de Europa en el corazón de Zúrich.
[more]
HIGHTECH TOP STORY
Fri, 2020-02-21 - 09:30
TÜV AUSTRIA Group awards certificate to Eugene Kaspersky
Kaspersky, a leading global cybersecurity company, has achieved ISO/IEC 27001:2013 certification, the international standard outlining best practices for information security management systems. Issued by TÜV AUSTRIA, the certification confirms that the company's data security systems, including Kaspersky Security Network, meet industry best practices.
HIGHTECH
1
2
…
6
7
8
9
10
..
45
46
Next »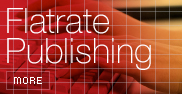 Free publishing of limited news hosted permanently on newsfox. Submit releases and have them appeared on newsfox and search engines.
Flat rate: 750 Euro per year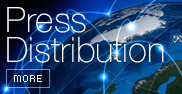 Distribute your press releases in realtime to more than 250.000 journalists, decision makers, investors and PR professionals and more than 60.000 financial experts via pressetext and its news distribution partners throughout Europe, the Americas and Asia.
Single relase from 330 Euro
Packages from 2.400 Euro